MP56115 Inrunner Brushless Motor with Watercooling System for Fun Jets 
1)Specifications:

Model type: MP56115 

Motor dimension: 56*115 

Motor with watercooling case: 68mm*115 

Shaft:8mm 

Motor stator slot: 18 

Motor pole: 9 

Motor Kv:100

Maximum voltage: 98v 

Maximum current 127A 

No-load current: 1.0A

Maximum power: 12.5kw and 6.8kw continous 

Resistance: 0.05oh

Weight : 1.2kg
2) Testing parameter 

 3) Product Image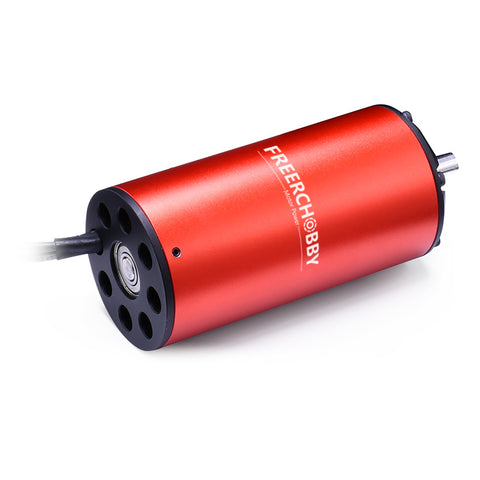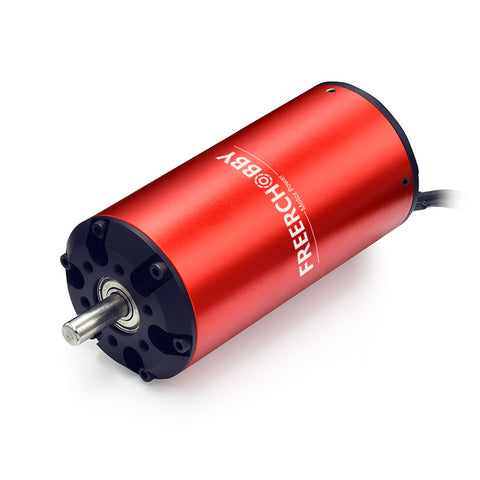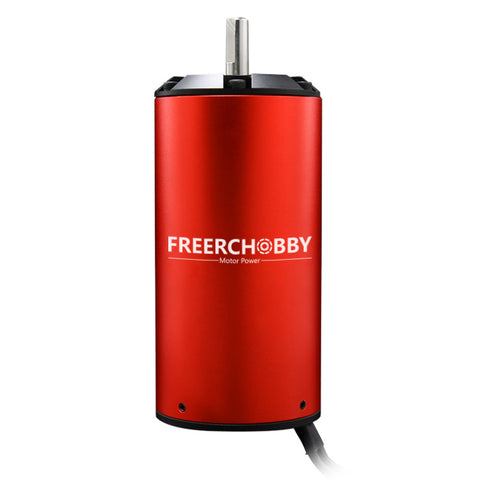 4) Company Introduction
Dongguan Freerchobby Co.,Limited is a private-owned enterprise, located in Dongguan, which is famous for the world factory with highly developed economy. The company has 1500 square meters of modern industrial plants and advanced assembly line equipment. We are specialized in manufacturing brushless dc motor, controller, model parts, hardware parts and so on. The company has 10 CNC lathes, 5 BLDCM winders and various advanced automatic processing equipment. Our company has a very stable supply capacity, monthly production more than 15000 sets of brushless motor and motor and controller accessories as well as hardware accessories 100000. The products sell well in more than 50 countries and regions from the whole world.
The company strictly controls each process to be standardization, systematization and unification. The company has testing equipment such as dynamic balancing machine, comprehensive tester for BLDCM, noise tester, Gauss tester, tension tester, oscilloscope, etc. to test the performance of motor and controller in a full range and ensure that each performance index can reach the international leading level. All products and parts are in line with ROHS standards, and have won CE and ROHS certification.
The company adheres to the tenet of "quality first, reputation first and service superior", improves the brand awareness, gives full play to the brand advantages, maintains the brand image, and provides the most reliable quality, the best service and the fastest delivery for customers at home and abroad with exquisite technology and standardized management.
Our slogan is "we can do what you need"! We are looking forward to cooperating with you!
5) Production line Photos: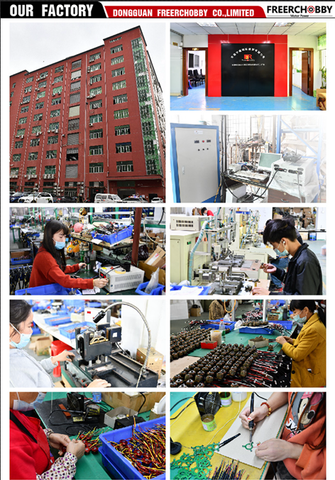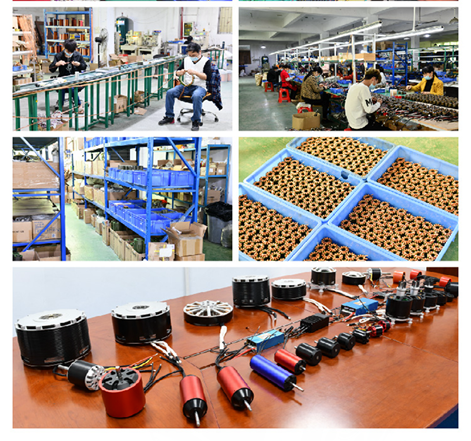 6) Certificate