PRODUCT CATEGORY
BLDC MOTORS
Freerchobby provide wide range brushless dc motor from power 50w to 100kw.
Widely used in Electric skateboard, Eppg, uav drone, manned drone,paraglider, efoil, jetboard, robotic, Ev vehicle, dirtbike, duct fan, airplane ect.
We provide oem&odm serive for any cooperation.
brushless motor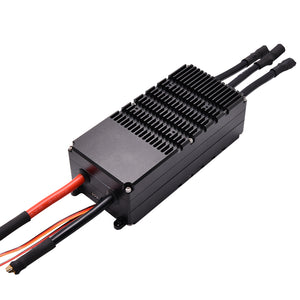 MOTOR CONTROLLER(ESC)
Freerchobby also develop various electronic speed controller for our powerful brushless motor.
There is shortage supply for such powerful esc in the market. Freerchobby research and produce high quality hv esc for matching our powerful motor. Now we have 12s 100A, 22s 380A, 450A 500A, 100v 200A, 100V 300a Even some high volage 300v, 500v esc ect.
CARBON FIBER PROPELLER
Freerchobby is full solution provider for our customer. Besides motor and esc, we also provide various kinds of carbon fiber propeller. Such as 27 inch, 30 inch, 32inch, 34inch, 36 inch, 38 inch, 40 inch, 46 inch, 51 inch and 55 inch, 60 inch ect.
Carbon fiber propeller
Freerchobby service get customer highly - appraised
Very good FRC VESC 6, performance with 12s lipos is awsom! The Motors ar super powerfull!!! FREERCHOBBY make a perfect Job!👍👍🚀🚀

Zoran Golubovic,Germany
The goods are intact and good The resource is helpful and responsive

badr alfaify,Saudi Arabia
Todo processo de foi encarado de forma muito correta. O produto corresponde à apresentação. Como era esperado necessita ser adaptado à aplicação prevista.

Joao Louceiro,Portugal
Freerchobby--The most professional motor manufacturer